As the clock ticks on our September Mega Auction, we wanted to highlight some pieces that our president, Glen Trosch thinks you should keep an eye on. The auction is filled with a diverse array of vintage collectible treasures, many of which will not be offered again anytime soon. Here are a few of them!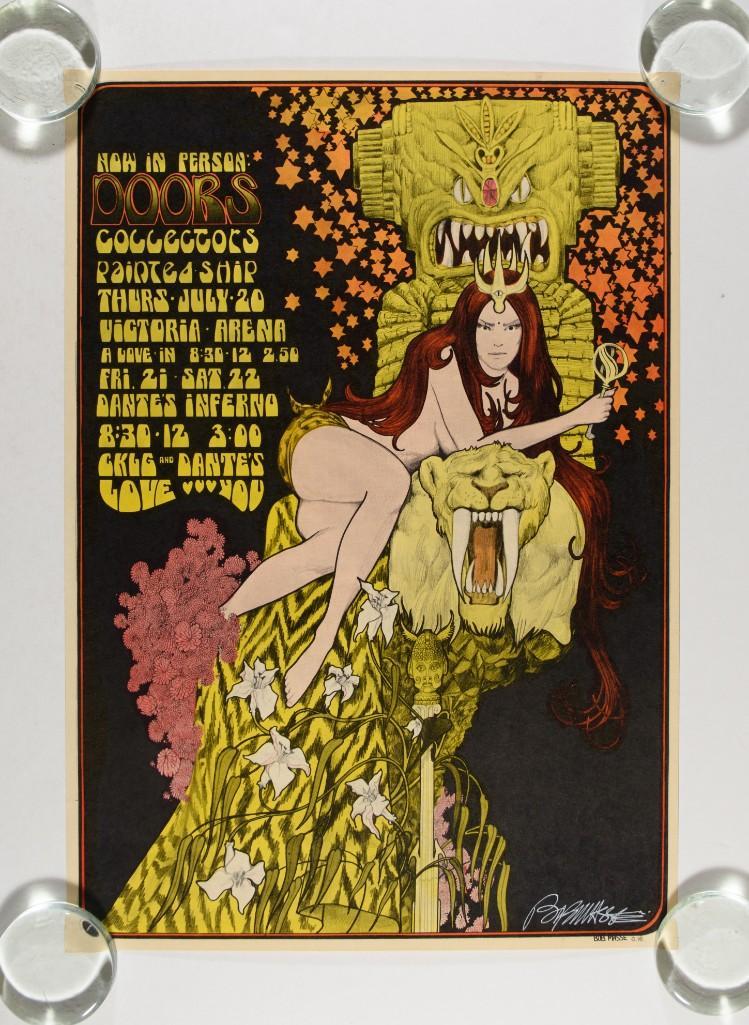 For this Doors run in Canada at the Victoria Arena & Dante's Inferno, poster artist Bob Masse pays homage to both art deco styling and classic pinup art. These shows were the first time the group had ever performed in Canada.

This is the rare and original first printing of this poster! This lot presents an amazing collecting opportunity that should not be overlooked.

Canadian poster artist Bob Masse designed some of the most collectible and sought-after posters of all time. Masse is also one of rock's most seasoned and prolific poster artists. He is perhaps best known in the collecting world for his design of the July 1967 Grateful Dead concert at Vancouver's Agradome. His work has been hunted by collectors for decades and remains one of the most celebrated artists of the era. This original poster is highly sought after amongst collectors! This original poster is also SIGNED by Masse!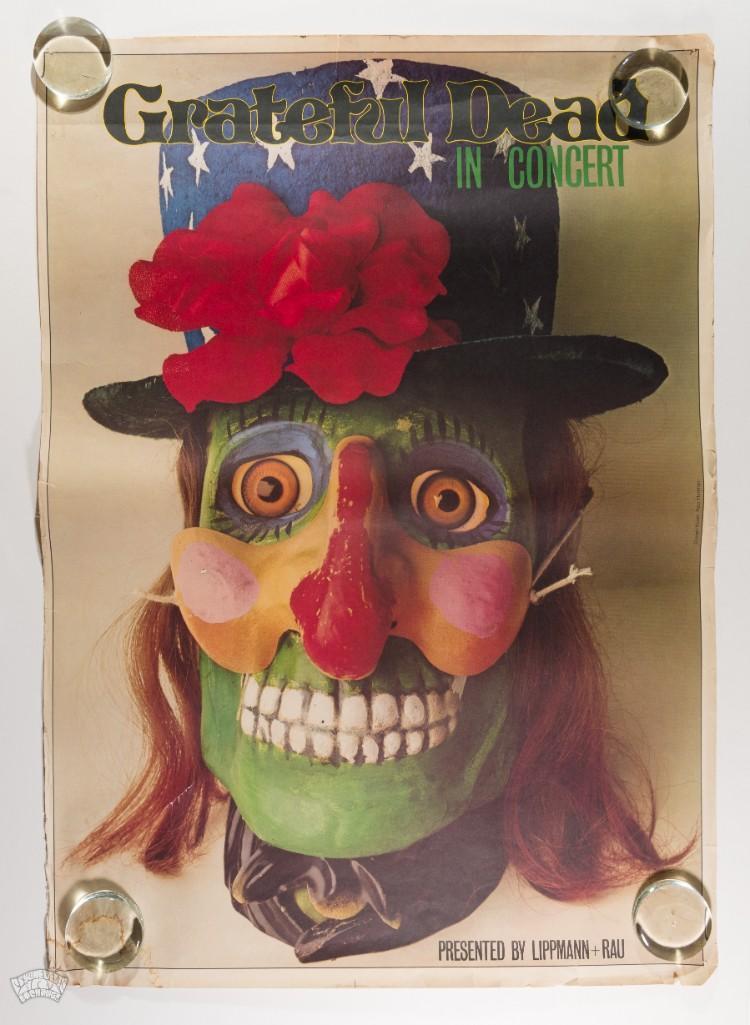 We are thrilled to offer one of the most rare and sought-after original Grateful Dead posters for the FIRST time in our auction! This is a poster everyone wants but very few have!

This original poster was created by the legendary German designer, Gunther Kieser, who is best known for his 1969 Jimi Hendrix poster. In his signature style, Kieser created his version of a "dead head" for this strange and somewhat unsettling piece. This piece advertised the Dead's April 1972 run in Germany, which included four dates in Bremen, Dusseldorf, Frankfurt, and Hamburg.

The German shows were just a few of the stops on the legendary "Europe '72" tour, from which the Grateful Dead's amazing triple live LP of the same name emerged. Very few original copies of this poster ever surface for public auction in ANY condition. This would be a true treasure for any collector of vintage Grateful Dead material to get their hands on, as it is unlikely that it will be available again anytime soon!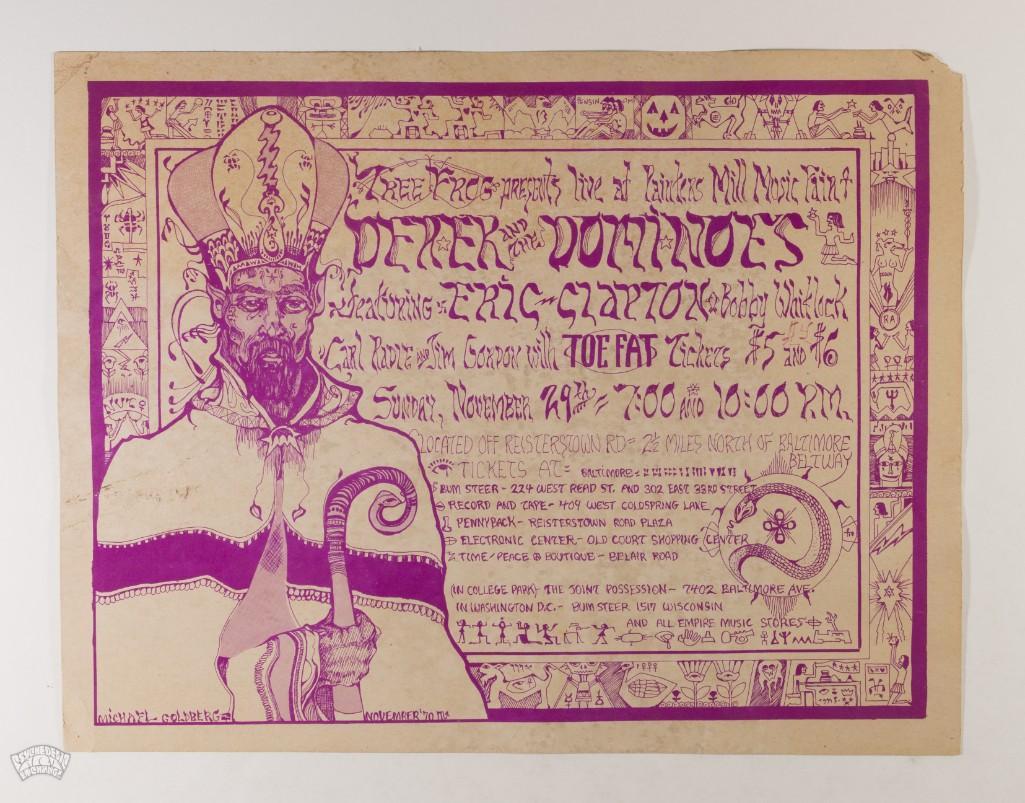 Here we have a very SPECIAL offering from our own backyard! This 1970 Original Tree Frog poster is a very scarce relic from the Baltimore music scene of the 1970s. Tree Frog Productions was a grassroots promotion company that staged concerts at Painters Mill Music Fair, a small theater in Owings Mills Maryland a suburb north of Baltimore. The posters were printed in small quantities and are next to impossible to find in any condition.
This poster was produced for a Derek and the Dominos Concert on Sunday November 29th 1970. There were less than 200 posters of this issue printed. The poster here shows a little bit of its age but overall is a very good example from this short lived poster series.
Although Duane Allman did not tour with Derek and the Dominos, it is important to note that this venue Painters Mill was the location of the final Allman Brothers Band concert Duane played live in front of an audience. The lineage between this venue and Duane Allman also being involved with Layla and Other Assorted Love Songs is undeniable. Scarce Clapton related material is among the most desirable items issued, and this piece is sure to enjoy spirited bidding from collectors looking to add one of the most historic and sought after concert posters EVER to their collection!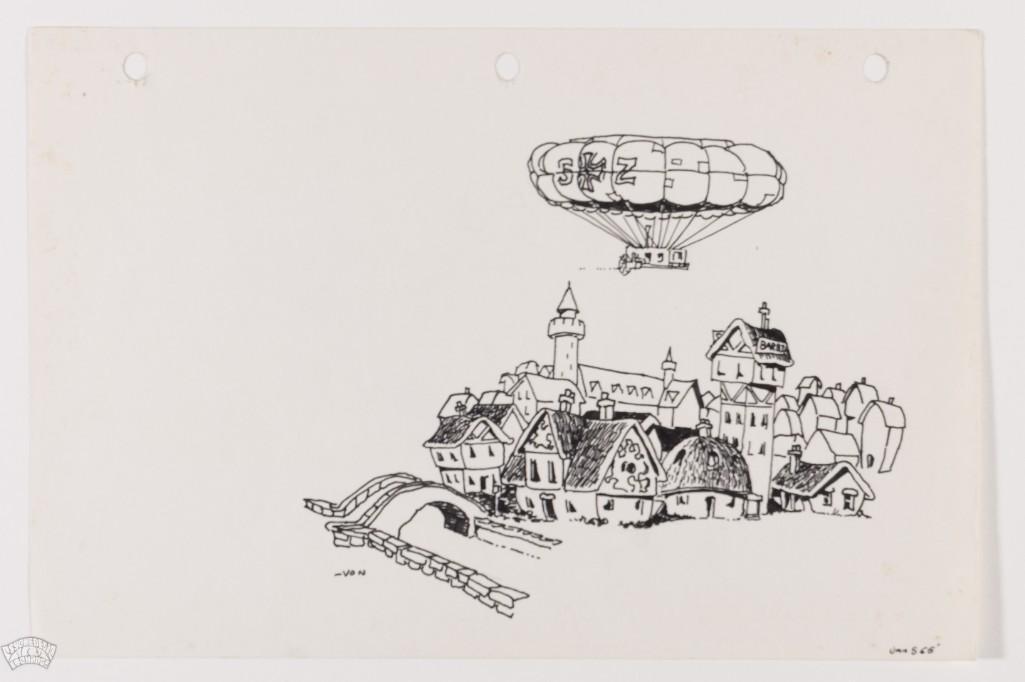 This unpublished original ink drawing is signed by the artist Vaughn Bode!

Vaughn Bode was a thriving underground cartoonist in the late 1960s and early 1970s known for his character Cheech Wizard and his artwork depicting voluptuous women. From 1968 and continuing until his death in 1975 Bode entered a prolific period of creativity introducing a number of cartoons that ran in underground newspapers or erotic magazines.

This ORIGINAL pen and ink drawing by Bode was created in 1966 during his time attending Syracuse University. One of the towers on the drawing reads "Barbs", a reference to his first wife, Barbara Bode.

Original art is incredibly rare and valuable, as pieces like this are generally traded privately and seldom come up for public offering. This is a one-of-a-kind item that is wildly unique and an amazing collecting opportunity!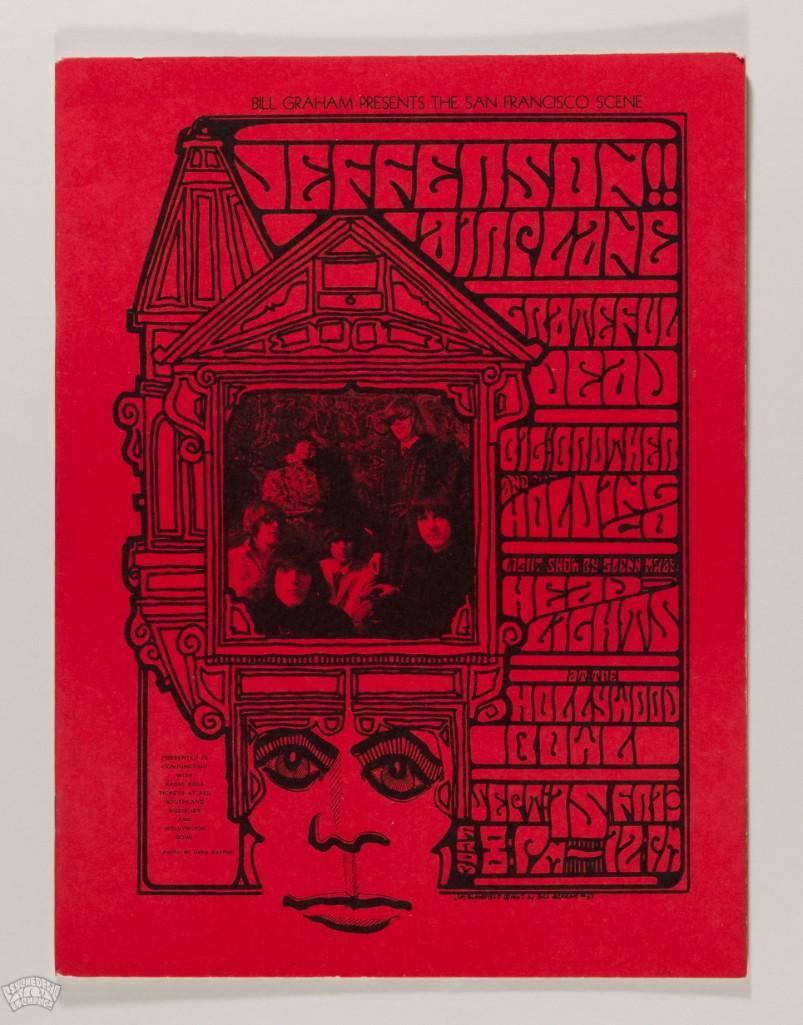 We are pleased to offer the program created for the event for which the BG-81 poster was also created for! The cover features the same design as the poster. There is no better San Francisco lineup to appear on a single bill. The Dead, Big Brother, and The Airplane. The three bands traveled down south to invade Los Angeles for this amazing show! This rare program is 100% original.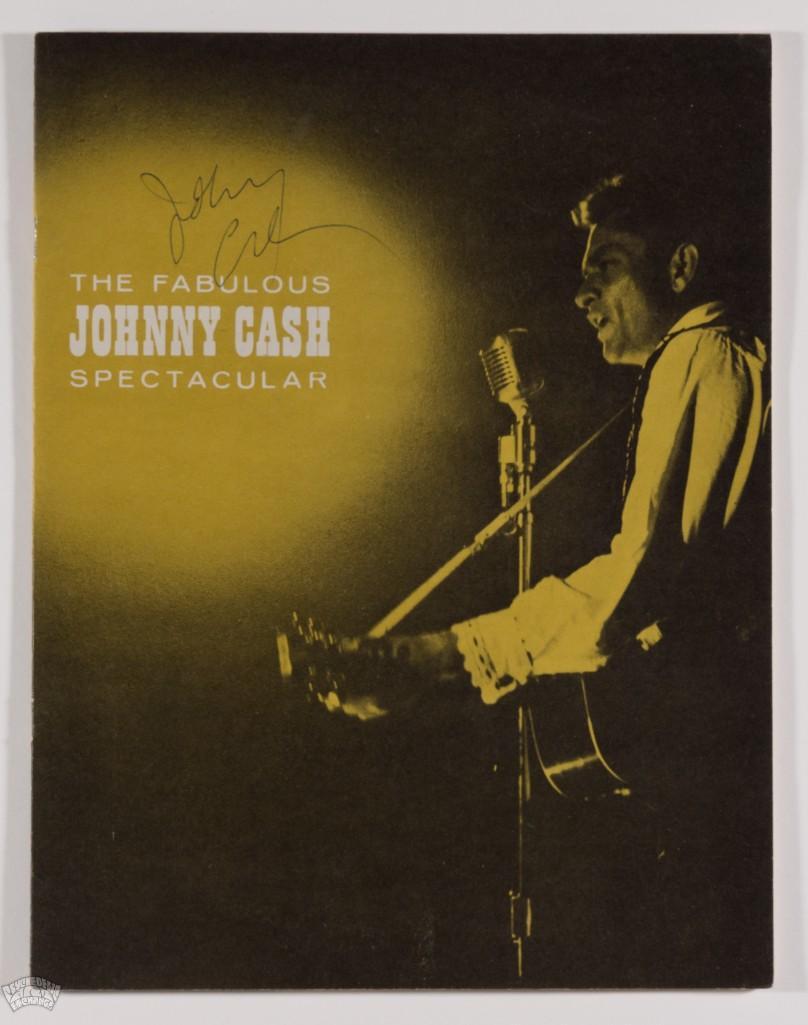 This incredible collector's item is a program for the Fabulous Johnny Cash Spectacular in 1964. The program also features profiles of Hank Williams Jr. and Tex Ritter! This was the year Johnny Cash released his album I Walk The Line. This program is in MINT condition and features an amazing SIGNATURE from Johnny Cash himself! An amazing opportunity!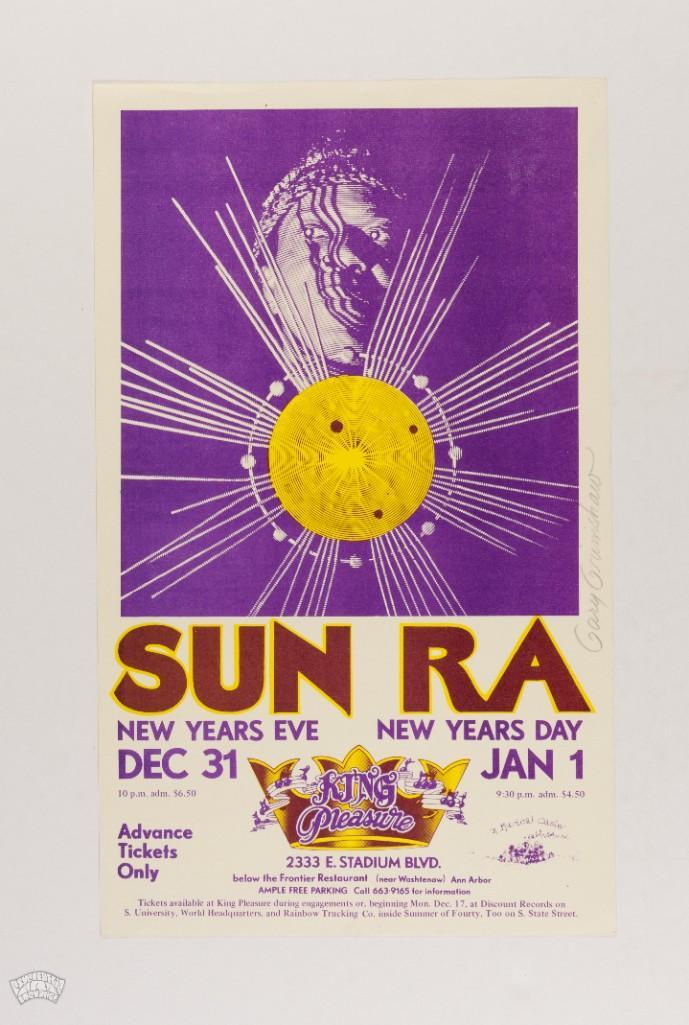 Avant-garde legend Sun Ra appears on this poster advertising a pair of shows on New Years Eve 1973 and New Years Day 1974 at King Pleasure in Ann Arbor, MI. It was designed by the late Gary Grimshaw, and is appearing in our auction for the FIRST time! This piece is an incredible example of the eclectic diversity we are able to bring to our auction each month. This poster is also signed by Grimshaw!
Lots in our September Mega Auction begin to close on Sunday, September 25th at 9:00 pm eastern time. Click here to enter, and don't forget to register with LiveAuctioneers to bid!