Our current special auction is in full swing! We are pleased to be offering a beautiful assortment of posters from the collection of Mike Stern. Mike is a respected collector of 1960's paper collectibles with a focus on the Woodstock Festival, Beatles paper, and related relics. Here for the first time in one place are offerings from Mike's massive archive of vintage head-shop, blacklight, and 1960's counterculture posters. This auction offers posters that reflect the passions of the era. Mostly Sex and Drugs and Rock N Roll. Also, a dose of political/social messages that are presented with parody and irreverence.
Mr. Stern's collection has previously been featured on display at the Museum at Bethel Woods, a museum dedicated to the 1960s and the Woodstock festival in Bethel, NY. The exhibition ran for several months in 2017 and focused on the commercialization of the 1960s counterculture. Many of the posters from this particular exhibition have made their way to this auction. We asked Mike to give us a few of his favorites for you to keep an eye on as bidding draws to a close!
1. Tripping Mandala Joe Roberts Headshop Poster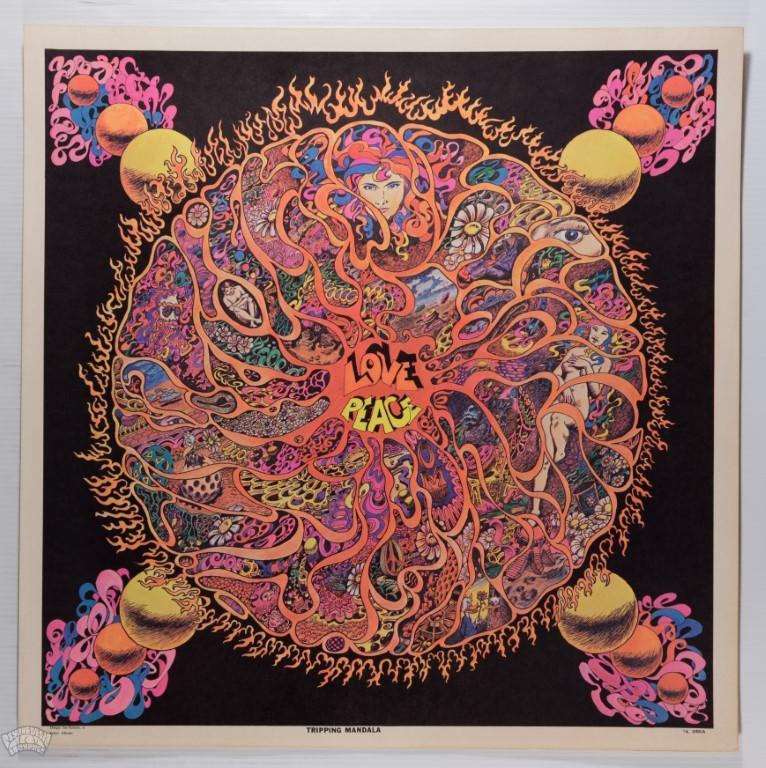 This headshop poster is titled "Tripping Mandala" for very obvious reasons! A really cool design by artist Joe Roberts Jr. 100% original with no restoration!
2. 1971 Black Power Zash M.J.B Blacklight Headshop Poster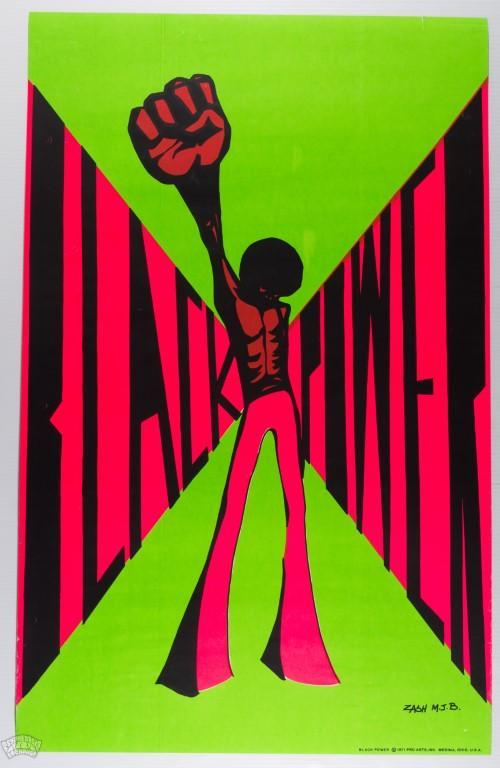 This vintage Black Power headshop poster was produced by Zash M.J.B and glows spectacularly under black light. Near mint condition.
3. 1960's Disney Wally Wood Blacklight Headshop Poster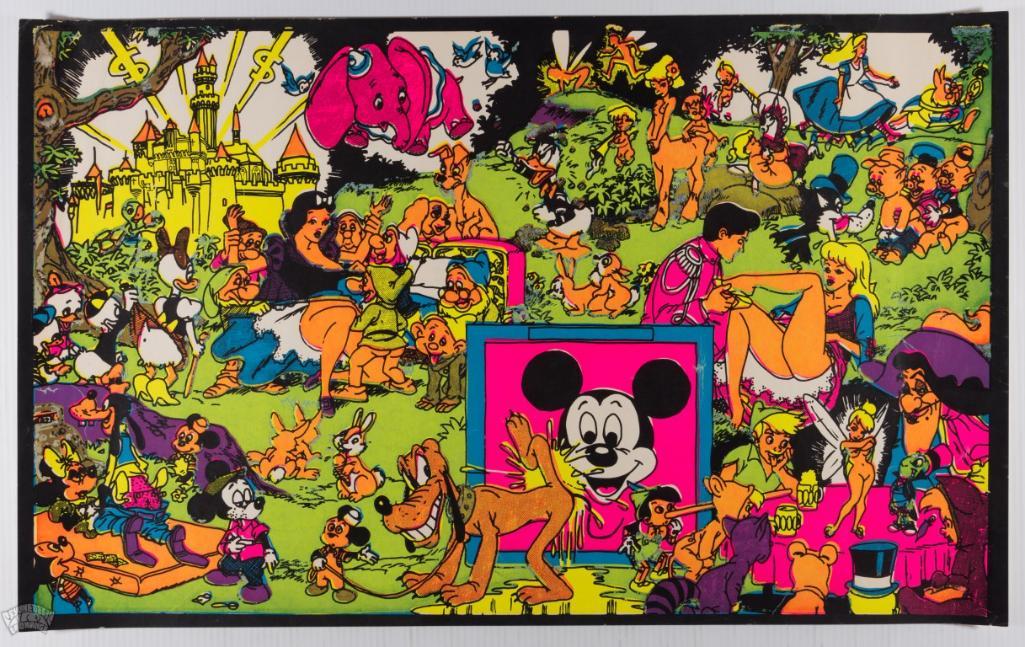 This irreverent take on the Disney cast of characters is one of the most reprinted pieces of 1960's underground art. The off color satire illustration was created by by Mad Magazine's Wally Wood and first appeared in Paul Krassers underground newspaper-The Realist in 1967. 100% original with no restoration!
4. Vote Jerry Rubin Yippies Headshop Poster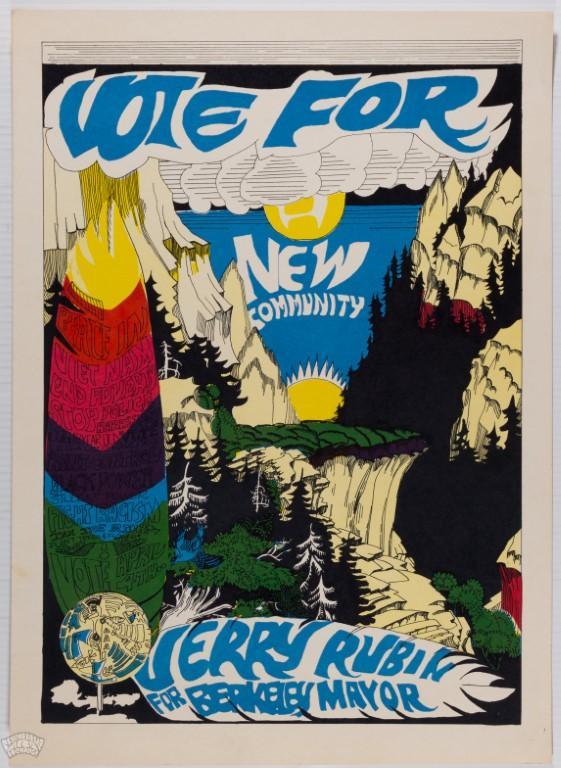 Jerry Rubin was a well-known 1960's activist and founding member of the Yippie party. In 1967 he ran for Mayor of Berkeley and received over 20% of the vote!
5. 1970 The Doors Of Enchantment Headshop Poster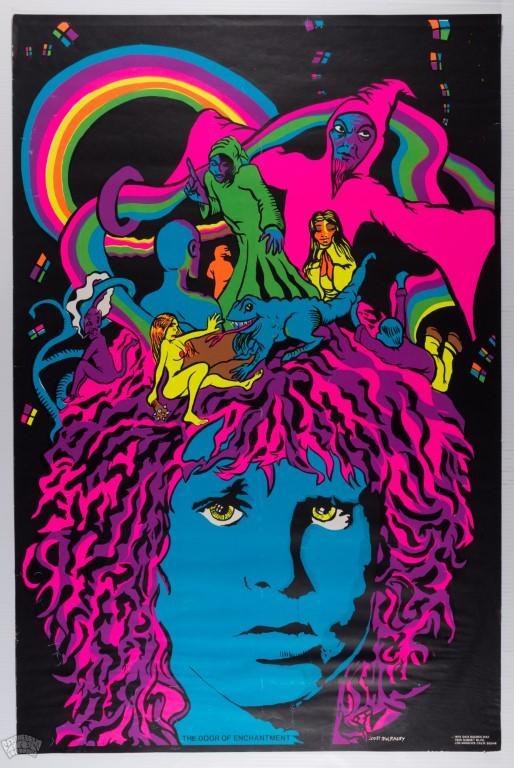 This headshop poster titled "The Doors of Enchantment" is a trippy depiction of Jim Morrison. A really cool-looking design that changes colors under a blacklight!
Our special auction of 1960s Counterculture Blacklight Posters ends on Wednesday, February 16th. Lots begin to close at 9:00 pm eastern time. Click here to enter! We will be offering free shipping on orders over $200.