Since the introduction of third-party certification and grading of concert posters, Psychedelic Art Exchange has regularly reported on the progress of this innovation.  Over the years we have staked our claim in this market and have witnessed a consistent increase in prices realized at auction for CGC-graded posters.
This past weekend, Heritage Auctions closed their latest Music Memorabilia & Concert Posters Signature Auction with astounding results. The headline from the auction was the new world record for a concert poster sale. The piece was a poignant artifact that marked in time the infamous fatal plane ride taken by Buddy Holly, Ritchie Valens & the Big Bopper. It sold for $447,000 a remarkable result!
However, as important as that event is, the auction created several high water marks for certified posters. The auction saw powerful bidding on high-grade CGC-certified posters. Below are a few examples of the record results:
Several of the same issues that produced phenomenal results at this auction are being offered in our current November CGC auction. Perhaps most notable is the AOR-4.273 poster, created for a Rolling Stones appearance at Cardiff Castle that was ultimately canceled. The example sold at Heritage, graded "Near Mint Minus" and not certified by CGC, sold for  $11,875. We are currently offering an example in similar condition that has been awarded an 8.5 grade from CGC!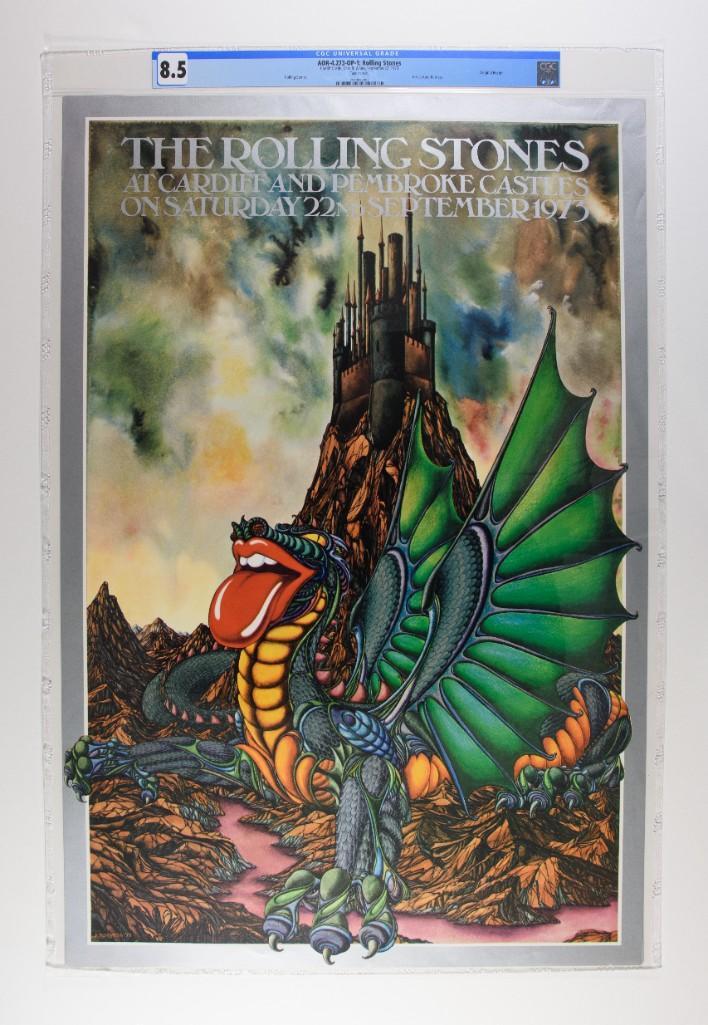 Our auction also features an example of the BG-45, a beloved Wes Wilson design that has received an 8.5 grade from CGC. A 9.8 graded example brought in $5,250 at Heritage. Additionally, we are offering an 8.0 graded BG-140, a highly sought-after Jimi Hendrix issue that sold at Heritage as noted above.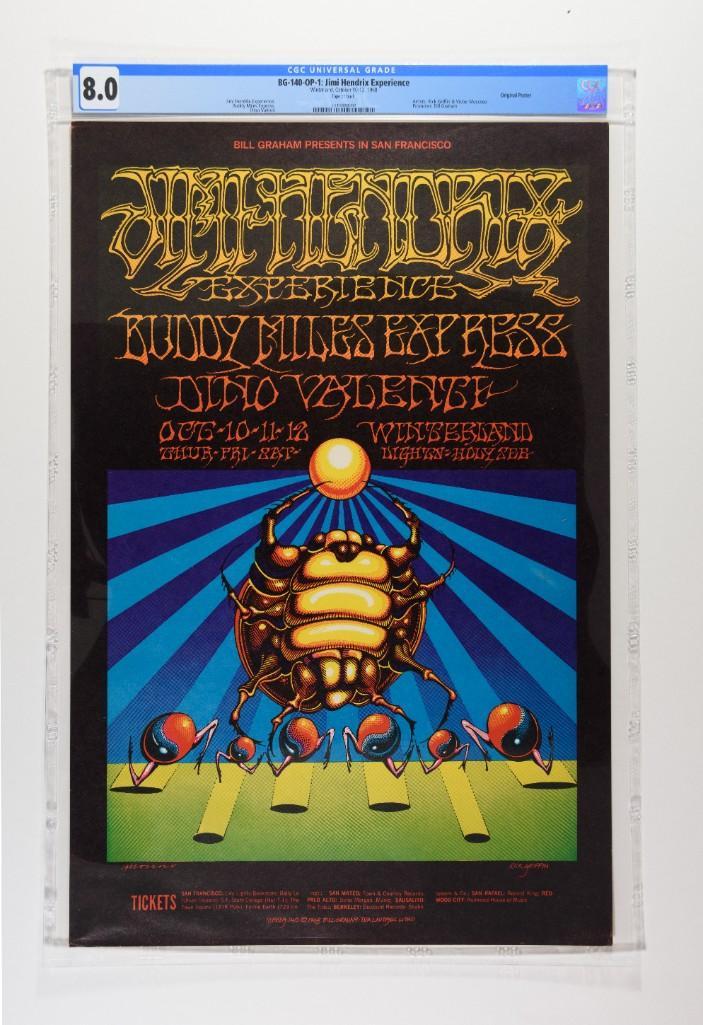 Clearly, the premium for high-grade posters has been established. Is this an indication of where things are going for graded posters?  We believe so. Will this establish the new entry fee for owning these gems? Stay tuned…
Don't forget to bid in our current November CGC Auction! Lots begin to close on Sunday, November 20th at 9:00 pm eastern time. Click here to enter!